Jamaican Curry is always good for the soul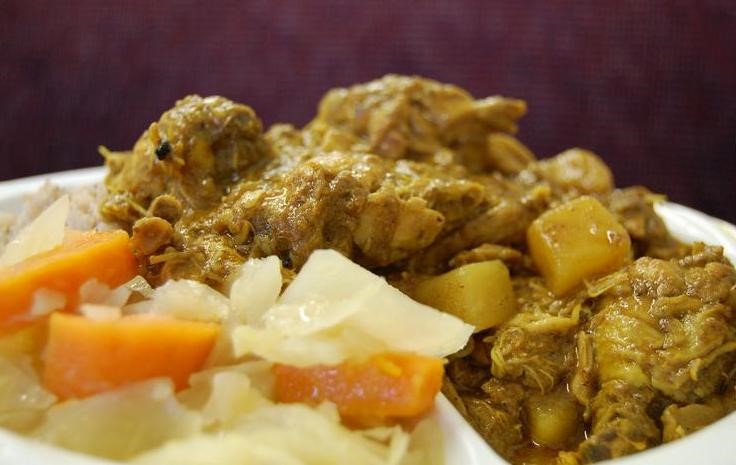 Hopefully, in the long days of COVID quarantine, we have each found something to make each week a little easier. Having recently hit the one-year mark, I find myself leaning into one of my main "just get through" secrets - engaging my sense of smell to take me down memory lane.
While we may be bound to our home or state, this doesn't mean we can't give our senses a little respite from the ordinary and mundane. Personally, my favorite thing to do is change my perfume (I buy perfumes whenever I travel so each one reminds me of a vacation), I know that doesn't really work for everyone, so what else can you do?
Look within...your kitchen cabinets. What spices do you have? What vacations did you take where you loved a specific meal? What do you need to recreate that? Being Jamaican, I always come back to two things, curry and pepper sauce. Some people lean towards a spicy curried goat, but it's always chicken for me. I have had curry chicken pretty much everywhere I have ever visited in Jamaica and it is one of the first dishes I have ever made for my kids. Additionally, pepper makes it into our food in all forms - from the fresh piece of scotch bonnet on my father's dinner plate to the various pepper sauces [ https://trinjamdist.com/hot-sauces/ ] available across the Caribbean. From mild to blazing, each island thinks theirs is the best, but they all rate in my book.
So, take a trip down memory lane. Your taste buds will thank you.
Where can I find the best Curry Chicken recipe? We suggest you ask a Jamaican grandmother and start your shopping here. [https://trinjamdist.com/search.php?search_query=curry ]
Next Blog: What is the difference between "curried" and "a curry"?