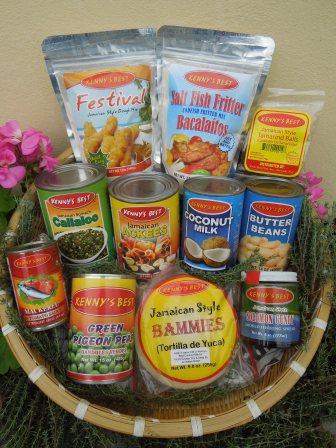 Located in New Jersey, Trin-Jam Distributors, Inc. is a family-owned business with a strong tradition of service to the West Indian community. Owned by the Scott Family, Trin-Jam is the culmination of nearly sixty years and three generations proud history in the manufacturing and food distribution business.
This heritage began over sixty years ago when Grandma "Dolly" Scott began manufacturing jams and jellies out of her home in Vineyard Town, Kingston, Jamaica. It was in Dolly's kitchen that the "Scotts" family brand was born.
Building upon the "Scotts" reputation of quality and excellence, Dolly's children took the business to next level in the early '70s by opening a state of the art food processing plant in Twickenhampark, Jamaica.
In the late '70s, Dolly's youngest son, Ken, relocated to the United States where he continued to distribute and manufacture products for distribution in the US. He soon founded Trin-Jam Distributors, Inc. in the early '80s to specialize in the production and marketing of quality food products from the Caribbean.
Trin-Jam Distributors is now one of the premier distributors of fine West Indian products in the Northeast, offering over 100 products from the Caribbean. What began in one Jamaican woman's kitchen is now available to us all.